About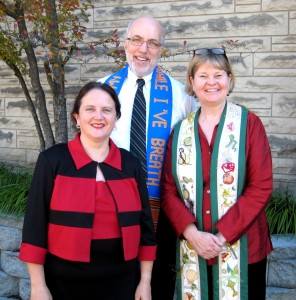 The Congregation of Prairie Street Mennonite Church is composed of many different, friendly people who enjoy worshiping together, good music and monthly potlucks. Many are involved in the local community and with local Mennonite organizations. The church itself has a long history and has been at the same address on Prairie Street since 1871. Prairie Street hosts a Mennonite Voluntary Service unit – the Jubilee House, and is a member of Mennonite Church USA and Indiana-Michigan Mennonite Conference.
Our Pastoral Team includes Carolyn Gardner Hunt, Frances Ringenberg, and Transitional Pastor Steve Thomas. They receive faithful support from Joy Detweiler our Administrative Assistant.  Find out more about our staff.
Don't know much about Mennonites? You can learn more at thirdway.com.
News
Check back here and follow us on Facebook for the latest news.
Tuesday, July 30th - Gather at Prairie Street around 7:00 for a 15 minute walk to the Vanilla Bean. Once there we will decide whether to sit indoors or meander out towards the river. Tuesday, August 6th - Join us at 6:00 and head for a $2 South Bend Cubs game. Please...
read more