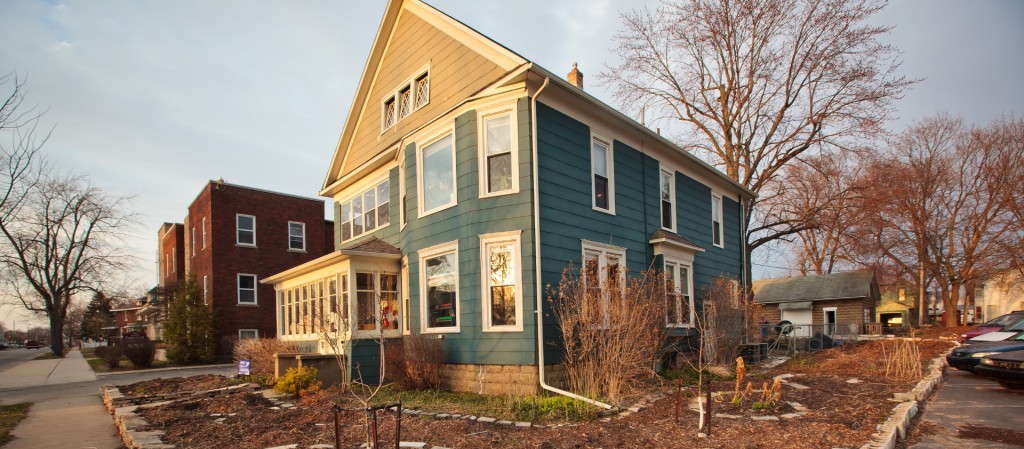 La Casa del Jubileo es parte de Mennonite Voluntary Service Unit (Unidad de Servicios Voluntarios Mennonita, conocidas como MVS). La unida de MVS proveé una oportunidad para que personas de trasfondos distintos pueden unirse a nuestra comunidad. Viviendo de manera simple, y participando en servicios dirigidos a nuestro vecindario. (Puede aprender más visitando este link Street siempre se siente dichosa de ofrecer su bienvenida a todo aquel interesado en unirse a La Casa del Jubileo. Por favor explore sus oportunidades en nuestra comunidad y contáctenos!
Trabajar en el centro sur de Elkhart te da la oportunidad de experimentar e involucrarte con los problemas que azotan a la mayoría de las grandes urbes estadounidenses, pero a una escala menor. Tu trabajo ayudará a cambiar nuestro barrio y a ti mismo.
Interesado en formar parte del liderazgo? La iglesia Prairie Street ha formado parte en los comienzos de organizaciones como Goshen College, Mennonite Central Committee and Mennonite Mission Network. Hoy Prairie Street te da la oportunidad de hablar con los líderes de la iglesia, e incluso tomar un pásantilla en nuestra iglesia, y por qué no también tomar un a clase en el Seminario Anabaptista Mennonita ?
"Realmente experimente el sentido una comunidad mientras trabaje en Elkhart. Fue muy bueno el tener personas con quienes dialogar y compartir tristezas y alegrías en nuestro llamado. Sin duda ese verano fue uno de los veranos más plenos que he vivido." -Sarah[Residente de la Casa del Jubilo].
Amamos a Elkhart, de hecho, tanto que hemos hecho una lista del por qué. Está compuesta de 27 páginas (en serio). Creemos que tu tambien amaras a Elkhart, y estas son unas de las razones:
Tenemos el único centro de reciclaje y reuso de sillas de ruedas en 500 millas.
Tenemos grupos comunitarios activos tales como People's History of Elkhart, NAACP Capitulo de Elkhart, y el CPT del norte de Indiana.
Muchos vecinos con experiencia en comunidades intencionales.
Cinco tiendas latinas, un mercado asiático, y una barbería afroamericana a corta distancia (y una familia amish que entrega huevos a domicilio).
Tenemos programas restaurativos que trabajan con el sistema criminal de justicia para proveer alternativas para curar a la comunidad.